Welcome to the exciting world of textile industry, where quality, sustainability, and social responsibility are the buzzwords for success! As a savvy textile business, Orient Apparel knows the importance of setting high standards and gaining the trust of its customers. We understand that one surefire way to achieve this is by obtaining certifications and adhering to industry standards.
In this blog, we'll embark on a journey to explore a range of certifications and standards that can help textile businesses thrive while making a positive impact on the planet. So, let's dive in and discover how these certifications can elevate your textile business to new heights of success!
20 Certifications and Standards for Textile Industry Businesses
Textile industry certifications and standards empower businesses to stand out from the competition and win the hearts of conscious consumers. From going organic to championing fair trade, these certifications cover a wide range of areas, helping you become a shining star in the competitive textile landscape.
So, let's learn all about them.
1. GOTS (Global Organic Textile Standard)
GOTS certification is the key to unlocking a world of sustainable possibilities. By meeting strict organic standards, your textiles are free from harmful chemicals and promote a healthier environment. It ensures that textiles are produced naturally, from raw material sourcing to manufacturing, and have met strict environmental and social criteria.
It guarantees consumers that the products they purchase are free from harmful chemicals and support fair labor practices. Getting this certification helps you gain the trust of eco-conscious consumers and lead the way in creating a greener future.
2. OEKO-TEX Standard 100
Standard 100 certification of OEKO-TEX says that textile products have undergone rigorous testing for harmful substances 
It provides confidence to consumers that the products they buy are safe and free from hazardous chemicals. Getting this certification builds a reputation for safety and reliability, providing peace of mind to those who wrap themselves in your products.
3. ISO 9001:2015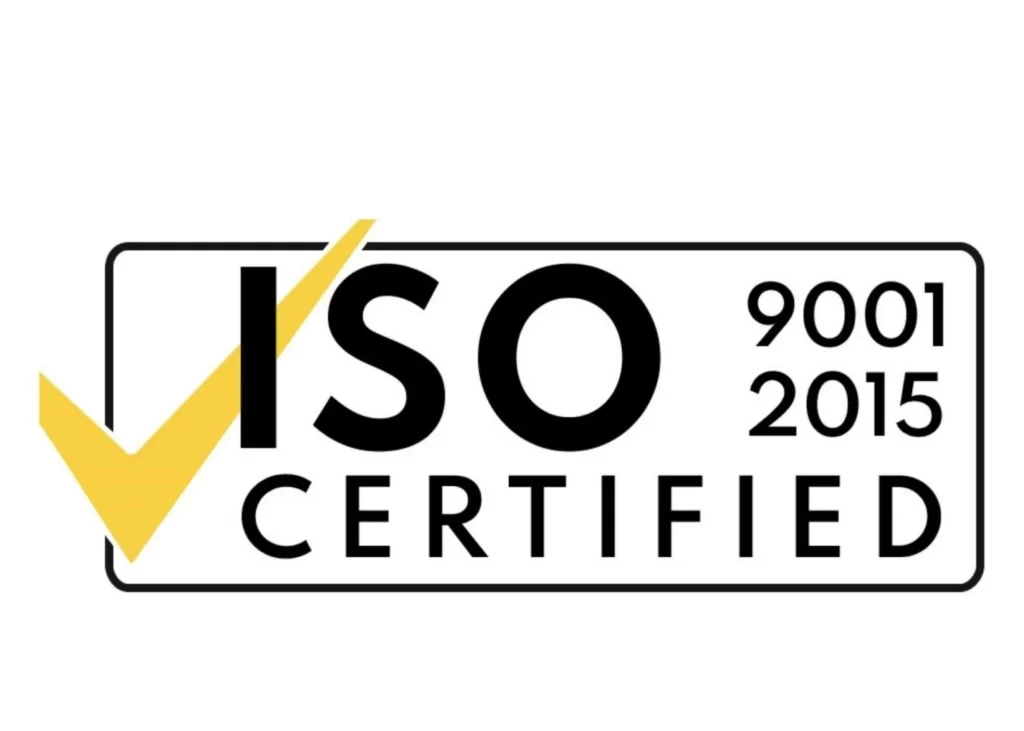 This certification is the secret ingredient to delivering consistent excellence. It is a quality management system certification that ensures businesses have implemented effective quality control processes.
By implementing robust quality management systems, you can enhance customer satisfaction, streamline processes, and drive continuous improvement throughout your business.
After all, it's all about quality!
4. ISO 14001:2015
Certification of ISO 14001:2015 focuses on environmental management, helping textile businesses minimize their impact on the environment through efficient resource usage, waste management, and pollution prevention. 
By reducing waste, conserving resources, and minimizing your ecological footprint, you can make a real difference in the fight against climate change. Moreover, it tells the consumers that you are committed to sustainability and responsible business practices.
5. WRAP (Worldwide Responsible Accredited Production)
With WRAP certification, you demonstrate your commitment to ethical manufacturing practices. It ensures that textile businesses comply with ethical manufacturing standards, including safe and lawful practices, fair wages, and humane working conditions.
This can earn the trust and loyalty of conscious consumers. Moreover, it enhances reputation, fosters responsible sourcing, and demonstrates social compliance.
6. Fair Trade Certification
Certification by Fair Trade guarantees that textiles are produced under fair trade principles, ensuring that farmers and workers receive fair compensation for their labor and empowering marginalized communities. 
By empowering communities and fostering social justice, your business becomes a force for positive change. It supports social justice, poverty reduction, and ethical supply chains.
7. Bluesign® System
The Bluesign® System certification signifies your dedication to environmentally responsible textile production. It certifies that textile businesses adhere to rigorous environmental and consumer safety standards, focusing on sustainable production processes and responsible chemical usage.
By adhering to stringent criteria for chemical usage, water conservation, and energy efficiency, you can minimize your environmental impact while offering eco-friendly fashion choices. Additionally, it enhances consumer trust.
8. Responsible Down Standard (RDS)
RDS certification ensures that the down and feathers in your products come from ethically treated ducks and geese. Embrace animal welfare, transparency, and traceability, giving your customers the warmth they desire with a clear conscience.
It tells your consumers that no animals were harmed in the making of the outfit they are wearing, which improves customer satisfaction and loyalty.
9. Global Recycled Standard (GRS)
GRS certification ensures that textile products contain a specified minimum percentage of recycled materials, promoting the use of recycled fibers and reducing environmental impact.
By promoting resource conservation and sustainability, you contribute to a more eco-friendly future. It supports the circular economy, resource conservation, and waste reduction.
10. Carbon Neutral Certification
Getting a Carbon Neutral Certification showcases a textile business's commitment to reducing its carbon footprint by offsetting its greenhouse gas emissions through investments in renewable energy projects or carbon credits.
By supporting renewable energy projects or investing in carbon credits, you demonstrate your dedication to a low-carbon future.
11. SA8000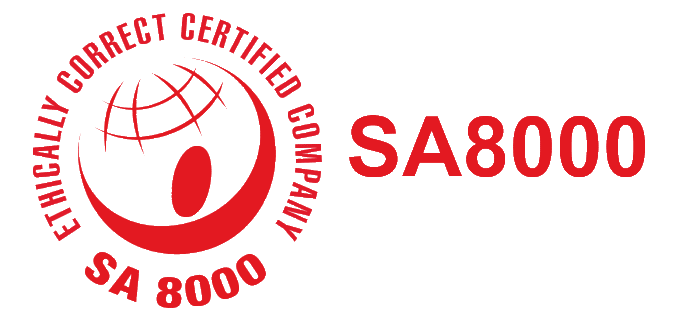 Certification of SA8000 demonstrates a company's commitment to social accountability, ensuring that it adheres to fair labor practices and respects workers' rights. It fosters a safe and inclusive work environment, promotes fair wages, and supports the well-being of employees. 
By fostering safe and equitable working conditions, you build a reputation as a responsible employer, attracting both conscious consumers and talented employees.
12. Higg Index
The Higg Index is a comprehensive suite of tools that enables you to assess and improve the environmental and social impacts of your textile products throughout their lifecycle.
By implementing the Higg Index, you gain insights for improving sustainability performance, identifying areas for optimization, and driving continuous improvement to make informed decisions.
13. Better Cotton Initiative (BCI)

BCI certification promotes sustainable cotton production by supporting farmers to adopt more environmentally friendly practices and improve livelihoods. It helps with responsible cotton farming, reducing water usage, chemical inputs, and the environmental impact of cotton production.
By supporting sustainable cotton, you contribute to a more sustainable and ethical textile industry.
14. Forest Stewardship Council (FSC)
The FSC certification ensures that textile businesses source wood and paper-based materials from responsibly managed forests, promoting sustainable forestry practices and conservation.
By supporting sustainable forestry, you protect biodiversity, combat deforestation, and safeguard the livelihoods of forest communities.
15. Fair Wear Foundation (FWF)
FWF certification focuses on improving working conditions in the garment industry, ensuring fair wages, safe workplaces, and ethical supply chains.
It demonstrates a commitment to social responsibility, helps build a positive reputation, and enhances the integrity of your brand.
16. LEED Certification
Certification of LEED applies to the construction and design of your manufacturing facilities. By creating energy-efficient, eco-friendly spaces, you minimize the environmental impact of your operations and inspire sustainability throughout your business. 
It reduces environmental impact and showcases a commitment to sustainable infrastructure.
17. Sedex (Supplier Ethical Data Exchange)
Membership of Sedex allows you to share ethical and responsible business practices with your suppliers. By fostering transparency and accountability, you create a strong foundation for sustainable sourcing and positive supplier relationships. 
It supports responsible sourcing, reduces supply chain risks, and fosters strong supplier relationships.
18. Responsible Wool Standard (RWS)
RWS certification ensures that the wool in your products comes from farms that prioritize animal welfare and environmental stewardship.
By promoting ethical wool production, you support sustainable farming practices and demonstrate compassion for animals.
19. B Corp Certification

Certification of B Corp recognizes businesses that meet high standards of social and environmental performance, transparency, and accountability.
By becoming a certified B Corp, you join a global community of purpose-driven companies dedicated to using business as a force for positive change.
20. Cradle to Cradle (C2C) Certification
C2C certification promotes the design and manufacturing of products with a focus on recyclability and environmental impact.
By adopting the principles of a circular economy, you contribute to a regenerative system where waste becomes a valuable resource.
Conclusion
In the textile industry, certifications and standards play a pivotal role in driving excellence, sustainability, and social responsibility. By obtaining these certifications, textile businesses can differentiate themselves, build trust with customers, and contribute to a more sustainable future.
No matter if it's for its environmental, production, or ethical impacts – each certification brings unique benefits that align with the values of conscious consumers. So, take the leap, embrace these certifications, and become a leader in the textile industry, just like Orient Apparel, where style and sustainability go hand in hand.
Together, let's weave a brighter and more responsible future for textiles!